Le Mieux Skincare Products
Le Mieux [le mjo] French: noun The Best
Le Mieux was created by product innovator Janel Luu, along with an elite team of scientists, physicians, and cosmetic chemists committed to creating pivotal breakthroughs in skincare technology to formulate the anti-aging solutions on the personal care market.
Unlike traditional water-based skincare products, the base of Le Mieux skincare products features the Master Molecule-hyaluronic acid.Moreover, Le Mieux is the first company to utilize a unique technology to deliver hyaluronic acid, so its intensive moisturizing properties benefit the surface of the skin as well as the intercellular matrix for immediate and long-lasting results.
FIRMING / Intensive Face Firming Complex
This concentrated, creamy serum is a potent blend of 4 skin-contouring peptides, moisture-binding hyaluronic acid, nourishing ceramides, and marine algae extract that dramatically improves the appearance of sagging facial contours. Double-encapsulated, timed-release technology provides targeted absorption. Features teprenone, a plant derivative that protects the tips of chromosomes, extending the lifespan of skin cells and facilitating cellular repair.
Click On Product Below to Purchase: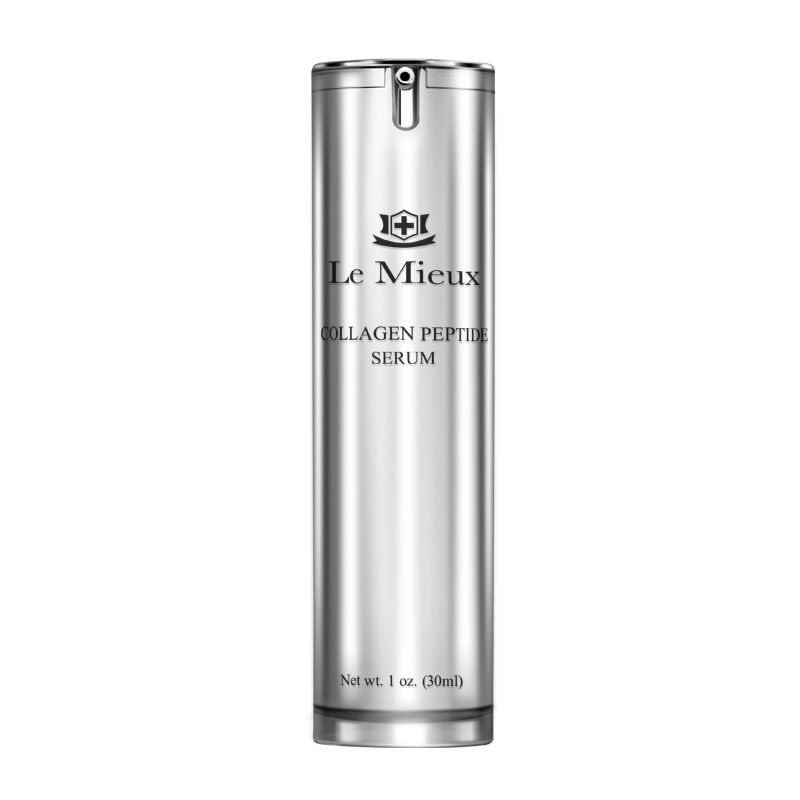 This luxurious, silky moisturizer features a superior blend of hyaluronic acid, 3 potent peptides, and 5 exotic oils that improves skin firmness and transforms dry, sagging skin into smooth, hydrated, youthful-looking skin. Helps smooth the appearance of lines and wrinkles, while providing long-lasting moisture.
DIRECTIONS
Use morning and night after cleansing and toning. Apply gently onto face and neck in an upward and outward motion.
Click on Product Below to Purchase: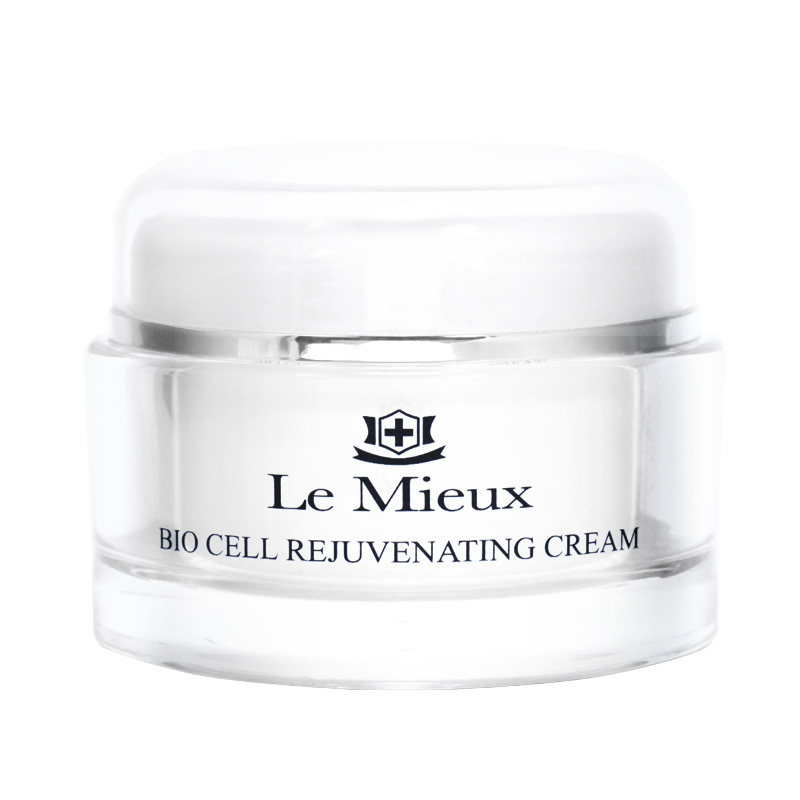 This lightweight, bio-cellular complex features 7 potent peptides to help firm and lift eye contours, while visibly minimizing the appearance of fine lines, wrinkles, puffiness, and dark circles. Vital amino acids, multi-vitamins, algae extracts, and powerful antioxidants help resurface the delicate eye areas without irritation for a bright, healthy, youthful appearance.
Click on Product Below to Purchase: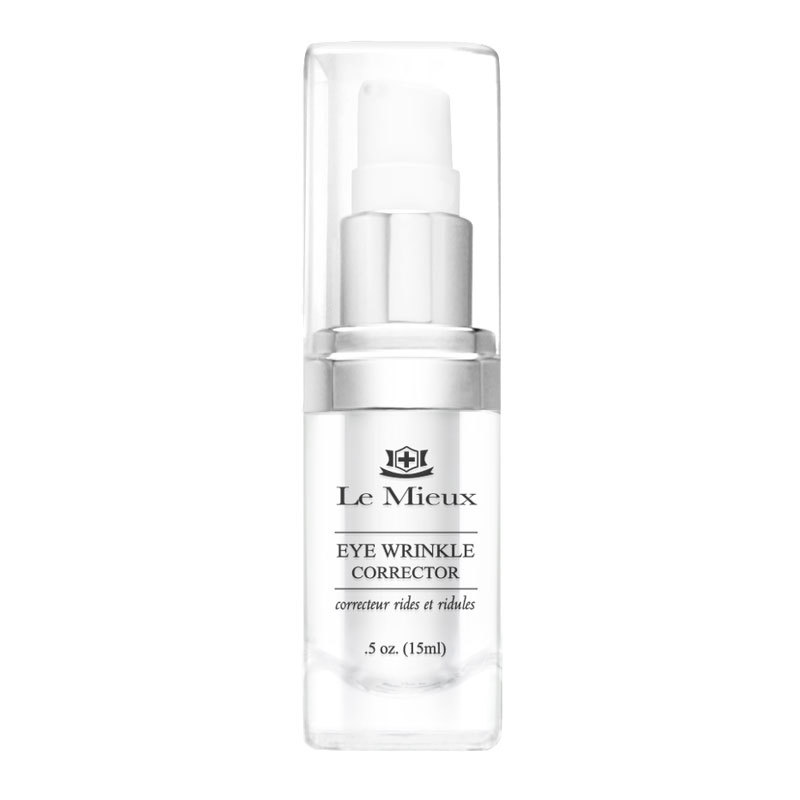 This cream-based marine-vegetal formulation melts away surface impurities while soothing and nourishing epidermal cell layers. Marine collagen, powerful antioxidants, and 7 exotic botanical oils soften, hydrate, and condition skin.
Skin Types: Dry, normal, combination, sensitive
Skin Conditions: Dehydration, lines & wrinkles, sun damage
DIRECTIONS
Lather a small amount in moistened hands and massage onto face and neck. Rinse with warm water or remove with warm face cloth. Pat dry. Use in the morning and at night.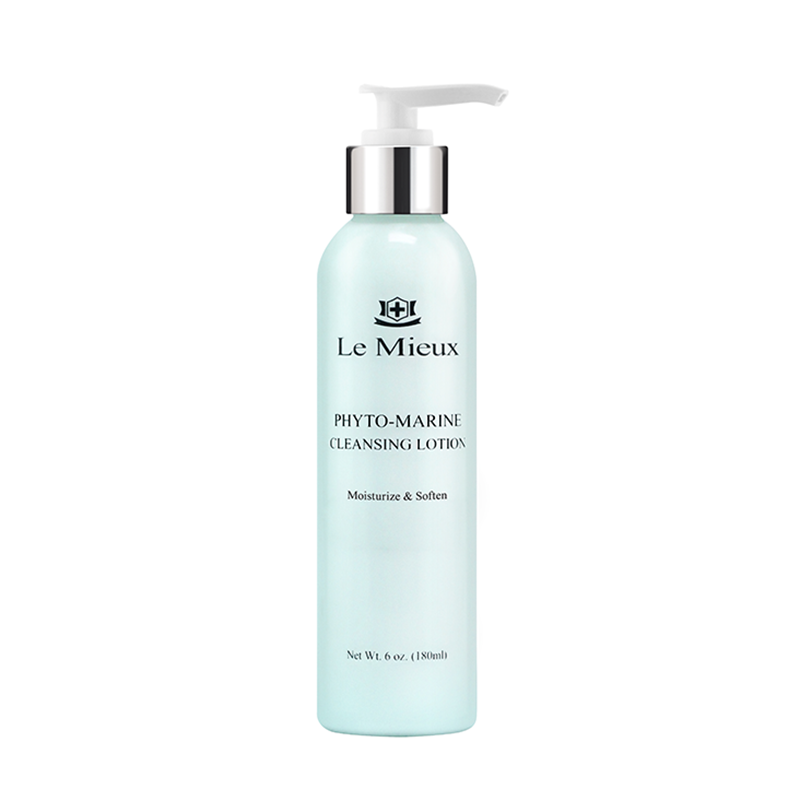 This concentrated serum is enriched with 2 of the most stable forms of vitamin C (magnesium ascorbyl phosphate and aminopropyl ascorbyl phosphate), vitamin E (tocotrienol), and B vitamins (niacinamide and panthenol) to restore a healthy, youthful glow, balance uneven tone, and soften roughness. Features glutathione, superoxide dismutase, and 8 synergistic amino acids in a powerful complex that helps enhance collagen synthesis for brighter, firmer, more vibrant-looking skin.
DIRECTIONS
After cleansing and toning, gently apply 3-5 drops onto face and neck in the morning and at night. Avoid eye areas.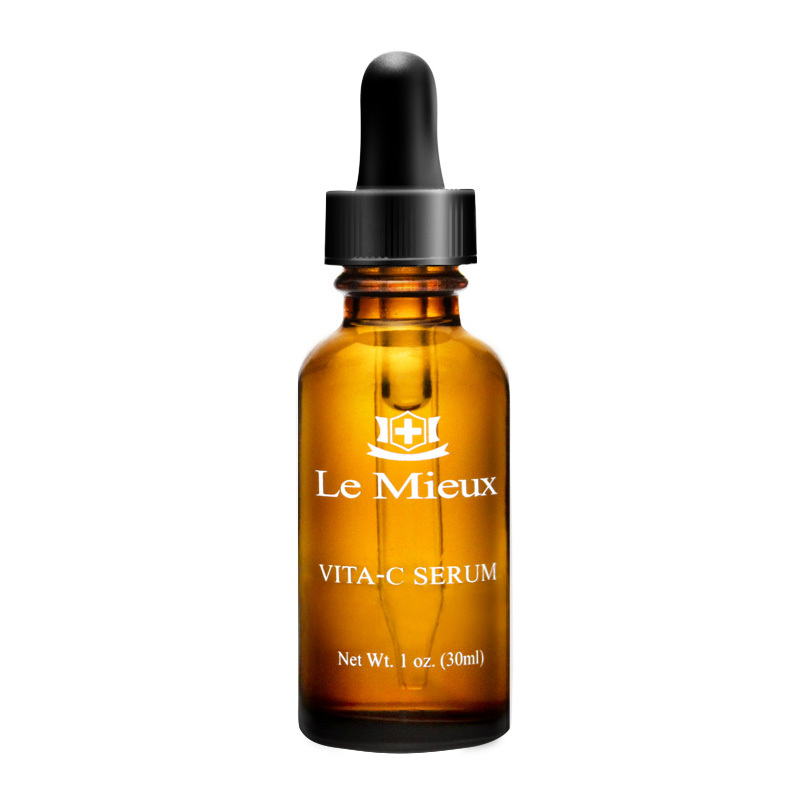 This hyaluronic-acid-based complex retains 1000 times its own volume in moisture. Intensely hydrates without clogging pores, while smoothing fine lines and wrinkles. Features vitamin E (tocotrienol) and 4 botanical extracts for balanced and healthy-looking skin, with no greasy feel. Ideal for acne-prone skin.
DIRECTIONS
Use in the A.M. & P.M. after cleansing and toning program. Apply gently over face in an upward and outward motion.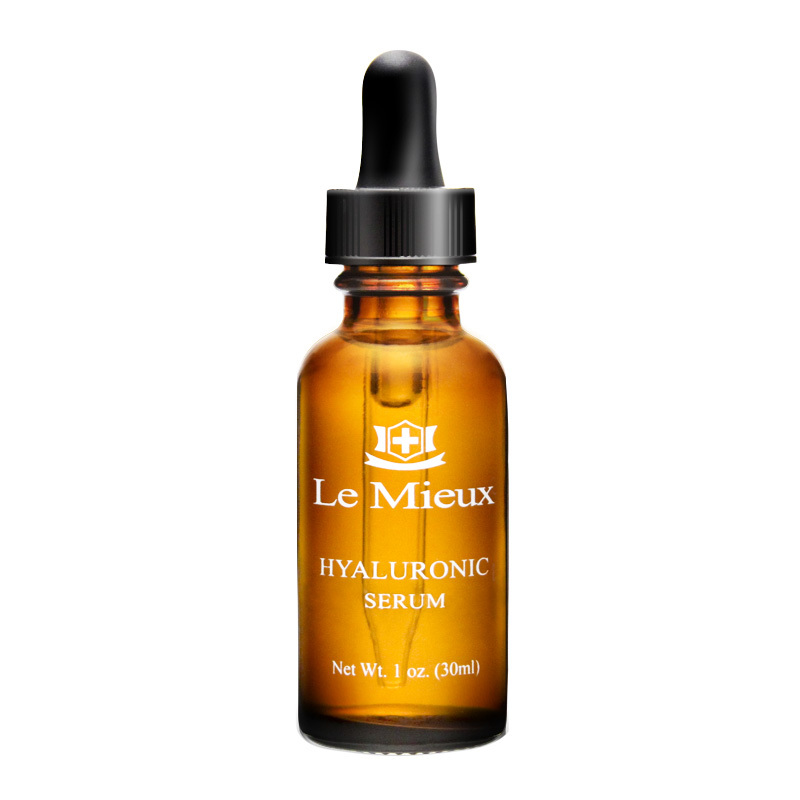 This unique recovery solution with 8 beneficial minerals and 8 synergistic amino acids instantly soothes and nourishes stressed skin. Enhances moisture retention, keeping skin calm and hydrated throughout the day.